The global economy is suffering much loss due to one of the most significant pandemics to date – COVID-19. The spread of this virus continues to create a substantial fall in profits, employment, and earnings, as countries around the globe are undergoing lockdowns and taking precautionary measures to ensure safety.
According to the BECA, Business Council of Australia, approximately over $35B of losses would occur in the business events industry only, as events have canceled due to the pandemic. The public events industry suffers from the same challenge; specifically, the catering sector is one of the most affected sectors due to the cancellation of events, weddings, and parties. According to BECA, 96% of the events have been postponed or canceled.
Could this be the end of the events industry?
We believe not!
People are now gradually getting back to adapting to this situation as the new normal and trying to get back on track with celebrating their most precious moments in life – of course, with an added precaution. In which case, event organizers and caterers are quite optimistic about recovering the losses that they got served during this pandemic.
Midst the challenges of Covid-19, it is with a mutual understanding of the needs for precaution and safety that can allow both the event management companies and consumers to make the events joyful once again.
If you are one of those who do not want to postpone their event, here are some tips that can help you make your event comfortable.
When it comes to organizing events, the first thing that comes to mind is catering. Undoubtedly, arrangements and food are the essential aspects that flower up your events. So, choose your caterer wisely for services of any event. Remember, 'safety is the priority.'
When picking a caterer during covid,
ask don't assume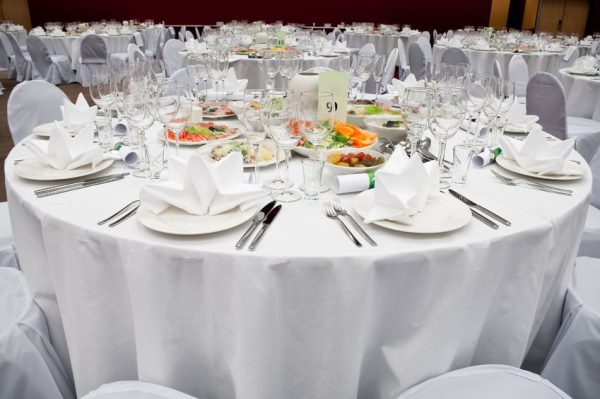 Seek information about facilities provided by potential caterers
To select the right caterer for your event, you need to ensure that catering companies likely align with workplace safety tips highlighted by the World Health Organization.
See to it that the company ensures hygienic practices for its workers and appoints a sanitation officer; to look after sanitation practices at the workplace and especially at the event.
The Australian government has provided an instruction manual, COVID-19 safety plan, and guidelines. According to the phase 4 plan, food businesses and licensed premises can access a manual to ensure safety and control hazards for retail food workers.
Ensuring safety before the event
Dos for Event's Planning
Avoid the booking of grazing tables for the event. They're open to exposure and may get contaminated easily.
Covering food items with cloches is the best way to keep the food hygienic and warm for service.
If you choose a buffet setting, make sure a catering staff serves buffet items; also, people won't have to stand in a line and overcrowd the table.
Go for plated menus, where the meal is pre-selected by the host, and guests are well seated before it begins. Servers then bring the courses to the guest tables.
Go for one biter (canapes/finger food). A wise menu choice would include finger food items, olives, sandwiches, and cheese, or canapé items, like puff pastries and deviled eggs. Remember, they can be picked one at a time.
Add some immune-boosting food to the menu: Health specialists recommend keeping the intake of immune-boosting supplements and avoiding junk food. So, keep that in mind while deciding the list.
Moreover, serving options can include boxed meal packages; not only will this option be cheaper, but it'll also ensure no need for a catering team.
Safety First
Add Sanitizers to your décor: Sanitizers with more than 60% of alcohol content availability is now an essential aspect of every public space or where more than one person gathers. Make sure to include a few dimes for sanitizers' availability.
Safety equipment for serving staff: Ensure that serving staff is wearing masks and gloves while serving the meal.
Napkins & disposables: Don't forget to keep towels and tissues everywhere.
Seating Arrangement: Seating arrangement should be kept keeping in view that every guest sits with 1-meter distance from each other
Infrared Thermometer: Check guests with the help of an infrared thermometer from the distance while entering the premise. Being a host, you got to be careful with guest safety.
Don't worry! The pandemic will end
Undergoing an epidemic often causes stress and anxiety. It's important to remember that, like every other pandemic, this will eventually pass, too. Just remember to breathe and follow precautions. No matter what the conditions may be, being smart about relevant measures will get us through this. So, maintain distance and stay safe and choose the catering service wisely.
Key questions to ask from your caterer 
What are the specifications of your action plan and monitoring strategy to navigate through the situation?
What equipment will you be using to ensure safety in the workplace and at the event?
What's the diet plan and physical activity of your team members?
Does every member of your team own a COVID-19–Safety kit?
What guidelines will the servers from the catering staff be following?
Will the serves and staff members wear Personal Protective Equipment (PPE)?
What are the options in the menu?
What are the packaging standards to maintain hygiene?
What precautionary measures will you ensure at the event?