ARE YOU LOOKING FOR THE BEST WEDDING CATERER IN SYDNEY?
Our suppliers design unforgettable tailored high-quality wedding menus with a stunning contemporary modern Australian to various international cuisines. With excellent philosophy for Sydney wedding catering is to be 100% mobile providing our popular gourmet food and beverage packages for wedding engagements, both small and large. Your bespoke seasonal catering menu can be absolutely customised to exceed your expectations.
Our Top Pick of Wedding Caterers are: 
Graz'n Gourmet work with the bride and groom to ensure their catered wedding has the farm to paddock menu theme that suit you couple
Bring fine dining to your table with one of Sydneys favourite wedding catering service. Stunning menus, great staff and great vibes are just the beginning.
Wet your lips with a beverage of choice. Offering complete Bar services with a DIY menu, Cocktail menu or classic wedding event menu. 
ELEGANT WEDDING FOOD CATERING IN SEASON
Being exclusive wedding caterers in Sydney. Our suppliers pride themselves in taking part in transforming that special day into glamorous memories for you & your partner, family & guests. They work with you for a personalised service start to finish and support you in your reception venue event planning creating a complete and spectacular night. They're professional chefs and waiters skilled in beautiful wedding catering in Sydney!
DELICIOUS CREATIVE WEDDING MENUS
Whether you fall in love for the first time with a menu pre-designed by our suppliers chefs or request a custom menu designed specifically for your wedding event. Each supplier has a range of experience of 10yrs years' experience in the food and beverage industry while working in some of the best restaurants in Sydney, and have come together to deliver an elite catering service. All our suppliers have an approach 'fresh and light' concept to their menus is what sets them apart from other caterers. Skilled in their cuisines, there is a menu to suit all tastes.
UNIQUE & SEASONAL WEDDING PACKAGES
Our amazing food services delivers the finest budget catering menus with a taste to suit the bride and groom, family and friends. our packages for weddings can be as intimate as formal canapés, banquet or as sophisticated as an elegant restaurant themed degustation. Our hand crafted menus packed full of flavours will outshine any hotel, wedding or corporate caterer or Sydney venues.
It's your big day and we are 100% committed to working with the bride and groom to ensure the catering aspects of wedding day is perfect and stress-free. Your caterer is proud to supply fabulous catering to weddings in Sydney. Relax and enjoy your special day with experienced food service specialists who bring years of experience to your event. Start planning your memorable wedding now and get your free quote from you're favourite weding caterer now!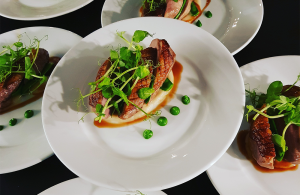 One of the main expenses for couples on their wedding day is the cost of
Read More »