Looking for an Amazing Onsite BBQ Caterer?
There is so many delicious mouth-watering options for you to select on our fantastic BBQ packages that will impress your quests, family and friends. Like our delicious tender beef brisket sous vide for over 12 hours, garlic prawn skewers, gourmet range of sausages or a marinated Australian lamb cutlets. Whether you find a package perfect for you or require a custom BBQ menu, contact Hire a Chef now to secure your favourite BBQ caterer in Sydney.
Graz'n Gourmet work with the bride and groom to ensure their catered wedding has the farm to paddock menu theme that suit you couple
Bring fine dining to your table with one of Sydneys favourite wedding catering service. Stunning menus, great staff and great vibes are just the beginning.
Wet your lips with a beverage of choice. Offering complete Bar services with a DIY menu, Cocktail menu or classic wedding event menu. 
MOBILE BARBECUE CATERING & CHEFS
While working with fresh and seasonal produce, we have a range of amazing dedicated chefs experienced in cooking BBQs menus and buffet style event catering. Our happy catering team cooks with pride while delivering the best catering service Australia wide. Be inspired & talk to our event planners today.
MORE THAN DELICOUS BBQ CATERING
Barbecues have come a long way in the last 20 years than just "throw a snag on the barbie." As with a change in time and day. Our beautiful Aussie BBQ cuisine is taking another step up to include some delicious vegetarian and vegan options (that even the meat eater wouldn't know the difference). Check out our menus to suit all dietary requirements including gluten-free.
PROFESSIONAL FOOD AND BEVERAGE STAFF
As a dedicated catering manager with over 15 years of experience, I am dedicated to creating a unique individual experience with every customer. Our on-site mobile BBQ packages are designed to suit all catered events at location of your choice. Talk to us today about spicing up your next event.
With over 20yrs experience in party food catering, restaurants, hotels and hospitality you know you will be getting amazingly delicious meals that you will love ( and your guests too ). Our absolutely excellent catering service compliments every fabulous event. Start planning your party today!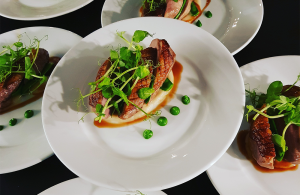 One of the main expenses for couples on their wedding day is the cost of
Read More »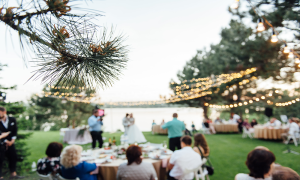 When most people imagine a BBQ, their minds are immediately drawn to all of the
Read More »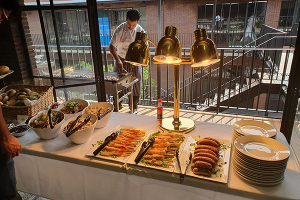 When couples consider of all different elements they need for their wedding to come together,
Read More »